Australian Foundations
Over the next few decades other foundations were made in Australia. All of these had been invited by bishops striving to nurture the Church in this vast land which had been colonised by Britain only in 1788, when Catherine was about ten years old.
---
The foundations came from various places in Ireland, two came from England and one from Argentina. Every one of them traced its origin to Catherine's first foundation in Baggot Street, Dublin.
In time, some of these Australian groups made their own foundations throughout the country so that by the early years of the twentieth century there were 52 autonomous Mercy congregations in Australia.
1840 - 1860
1840 - 1860
1860 - 1880
1880 - 1900
1900s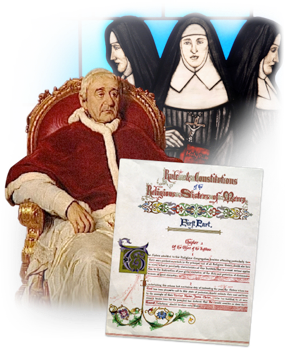 Rule and Constitutions
Although they were independent of each other, all the Australian congregations were united by the original Rule and Constitutions of the Sisters of Mercy. Most of this had been written by Catherine herself and was confirmed by Pope Gregory XVI on June 6, 1841.
Responding to Human Needs
The sisters in Australia were also of one mind and heart in their commitment to the tradition of ministerial religious life which Catherine had entrusted to all Sisters of Mercy. This meant that wherever they found themselves, whether in growing cities or towns or remote 'outback' places, they tried to respond to the human needs for evangelisation, education, health care, welfare services, and a myriad of pastoral services.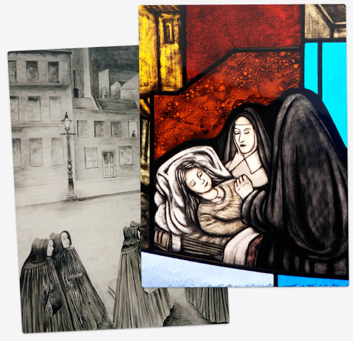 ---
On Mission
The legacy of these faithful women who literally 'left all' and crossed the seas to begin life anew for the sake of the Gospel in a strange land, is immeasurable.
How many women, men and children did they help to gain faith in the God of Mercy?
How many realised their human potential or found hope and healing through the sisters' ministries?
How many were able to contribute to the growth of the Australian Church and to the rise of a good and fair society through sharing with their families, social networks and workplaces the mercy values of justice, compassion, tolerance, peace and forgiveness which they had imbibed from the sisters?