Merging of Small Congregations
Prompted by the expanding needs of new dioceses, the Third Australian Plenary Council of Bishops addressed the challenge of consolidating the preparation of teachers for Catholic schools. At this time, teacher training was mostly conducted in congregations' novitiates or colleges. The bishops recognised that, although such arrangements were effective enough, they were too disparate and did not have a strong future.
Also they saw the desirability of very small congregations merging in the interest of good formation and healthier communion of life among the sisters. Thus, over the next decade or so a large number of the 53 Mercy congregations united.
McAuley Teachers College Brisbane
Teachers Training College, Ballarat East
Sacred Heart Teachers College, Ballarat East
​
---
Encouraged to Come Together
Further amalgamations took place in the early years of Pope Pius XII's pontificate (1939-1958). The main impetus for these was the Pope's encouragement to congregations of the same charism to come together, either in a union or a federation.
As conveyed in his document Sponsa Christi (1950), this related to his wish for the renewal of religious life so that it could respond more effectively to urgent human needs associated with the poverty and global dislocation caused by the Second World War. It also reflected deeper understanding of what was really required for the work of evangelisation in so called 'mission countries'.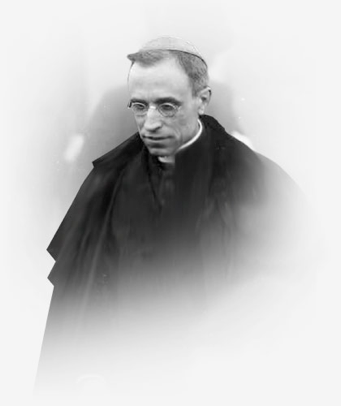 Post – World War II Refugees
​
---
Mercy Congregations
By 1952 there were 17 autonomous Mercy congregations in Australia.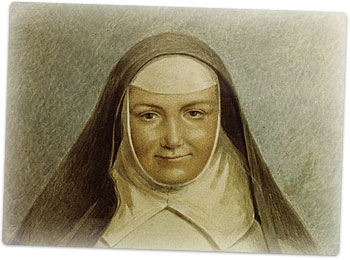 Perth Foundation
Congregation of Sisters of Mercy, Perth, founded in 1846from Dublin, Ireland by M Ursula Frayne and six others.
'On Saturday morning we were up bright and early, for the house was to be blessed, Holy Mass celebrated and the Blessed Sacrament deposited in the little Chapel. From this 17th January, 1846 we date the first foundation of the sisters of Mercy in Australia. On this day the Bishop gave us a sweet little oil painting of the Blessed Virgin and Child of Good Counsel. It was hung over the altar and became, later on, an object of great veneration.'
(M Ursula Frayne)
Founding Story
Shock! Taken aback! Are only two images of surprise that confronted Bishop Brady when he put forward a request for Sisters of Mercy to journey from Ireland to Australia. However, his compelling descriptions of the plight of European children and description of Australian Aborigines and their 'neglected state' as well as his desire to bring them the benefits of 'Christianity and civilisation' stirred the hearts of the Sisters as they offered wholeheartedly to respond. The community saw this as a mission to the poorest of the poor – they didn't seem to hear or reflect on the huge change in their personal circumstances nor the poverty they too would face.
Six professed Sisters and one postulant journeying for six months on a cramped barque 'Elizabeth' arrived in the Swan River Colony on their Mission – 'with nowhere to lay their heads'. Ursula Frayne, the leader, and her companions have earned the title 'Frontier Women' as their story is told over and over again.
Little did they know that in the first 6 months of 1846 of landing in Australia they would experience a hot summer, open a school, Profess one of their Sisters, another would receive the habit and one of their beloved women would die. They also received a large sum of money from their mother house in Dublin to return to Ireland as it was felt by the Sisters in Dublin this was too strenuous a mission. This they put to good use to further their ministry!
Here was a group of women who had all known Catherine McAuley, foundress of the Sisters of Mercy. It was obvious from their energy, creativity and sheer hard work, that Catherine had taught them much about the Providence of God and leadership. The Swan River Colony was extremely poor. This did not deter these women. 'Making Do' is a catch phrase that describes their efforts to establish the mission of mercy, with little in the way of resources.
While the Sisters were establishing the School and offering Education and Religious Instruction to all, in the mainly Protestant colony, they were also concerned with the plight of women who were among the arrival of poor immigrants. Ursula was practical and sensitive and wrote down 'Rules' for visiting and assisting the women and children in the nearby home and poorhouse. Visiting the poor in the hospital and the lockup in the centre of the city became a work of mercy that has continued to this day.
Ursula's words resound today as we reflect on mission, our changing circumstances and on the Providence of God, 'After this example (completion of a school building) let no one yield to discouragement or be deterred by difficulties from at least attempting good works…'.
Key Ministries
Catherine McAuley Centre – Homes for the Aged
While extensive developments were taking place on the Wembley site with regard to Child Care and Family Care, thought was also being given to developments for catering for people needing care at the other end of the age scale. In 1977 the Sisters of Mercy began planning to establish Christos Nursing Home and Salvado Home for the Aged. In conjunction with Catholic Homes for the Aged Inc. the first Sisters – Mercy and Brigidine – as well as seventeen lay men and women entered the Christos section of the home in 1978. Seven months later eighteen sisters and twenty lay people entered the Salvado section of the complex.
Many changes and upgrading has taken place on the Wembley site and the Nursing Home and Aged Hostel have been upgraded several time in keeping with the health and aged care requirements. Currently Residential Care is available through low and high care.
A recently erected Retirement Village has a variety of apartments which include a community centre, lounge/bar, exercise facilities and library/computer room.
Davis House, also on site provides respite options for family carers who care for a loved one living with dementia. Just over 10 years ago the Sisters passed on the governance and ownership of the Aged Care Facility to MercyCare Ltd. who strive to keep the Mercy Ethos in the forefront of their reaching out 'bring compassion to life'.
---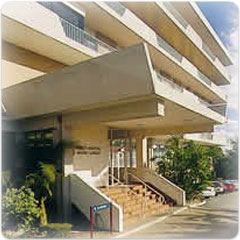 Mt Lawley Hospital
Originally named St Anne's Nursing Home (Hospital) opened in 1937. While education assumed a major role with the Sister in Perth, they had since 1846 been assiduous in their commitment to visiting the poor sick in their home. By the 1930's there was a need in the city for another Catholic Hospital – St John of God Sisters were already in Subiaco. An instruction Rome in February 1936 desired that religious institutes of women apply themselves to the care of mothers and infants.
While St Anne's was to be opened as a general hospital, this 'message' from Rome set a kind of official seal on the establishment of St Anne's and it was officially opened as a general and maternity hospital. It was the first hospital in Australia with religious involvement in Midwifery.
There has always been a 'family spirit' at Mercy. They were very poor for many years, however, the community of lay staff and sisters stuck together showing concern for one another and their patients. Each year on St Anne's feast day the grounds were covered with people of all ages wearing 'I was born at St Anne's T shirts' as parents shared their experiences.
Today the Hospital is a 244 bed facility that provides acute, overnight hospital and day treatments across a range of clinical specialities. In the original spirit care begins with babies and families with medical domains to care for the elderly and those with mental health issues. To assist in transition back to community, rehabilitation and restorative service are available.
Mercy Hospital is now governed and ministered by a PJP who have as their motto 'Bringing compassion to life' and take pride in continuing the excellent quality of service.
---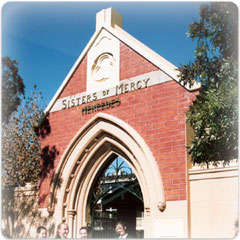 Education
Arriving in January 1846, the pioneer Sisters of Mercy prepared to open their 'school' as soon as possible. Three Professed Sisters, Three Novices and one Postulant rented a small cottage, under the patronage of the Holy Cross and opened their first school on 2nd February 1846.
Not discouraged by the small number – 6 by the end of the day – these valiant women persevered with their call to this Colony.
The buildings were divided into four thriving schools – St Joseph's – Free School, Our Lady of Mercy – Pension School, St Mary's – Native School, and Holy Angels – Infant School. 1896 St Joseph's secondary school – close to the existing schools was blessed and opened. This was a gift from the local people in honour of the Golden Jubilee of the Sisters of Mercy Perth.
In 1967 St Joseph's High School and Our Lady's College amalgamated to form Mercedes College, and is still owned and governed by the Sisters of Mercy.
Mercedes College along with the Trinity College are the only two remaining Schools in the CBD of Perth. Over 165 years of education has been offered on this site. Today the Values of the Mercy Tradition are still strong and influence the many students who are completing their secondary education. There is also a strong connection with the City of Perth and its heritage.
---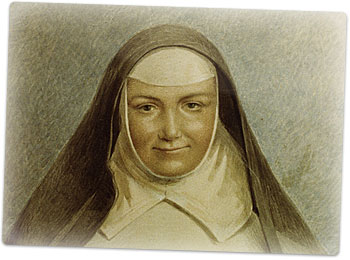 Melbourne Foundation
Congregation of Sisters of Mercy, Melbourne, founded in 1857 from Perth, Western Australia by M Ursula Frayne.
'We know in whom we trust and we are not disappointed.'
(M Ursula Frayne)
Founding Story
In 1857, at the invitation of Bishop Goold, Ursula Frayne and two other Sisters of Mercy made a foundation from Perth to Fitzroy. They established schools for the poor and a pension school for middle class girls. They also began the work of visitation and assisting the poor and needy, particularly in Collingwood and Fitzroy. In 1861, they took over the management of St Vincent's Orphanage in South Melbourne and subsequently founded convents in Kilmore (1875), Mornington (1898) and Queenscliff (1901).
Five other Victorian foundations were made from overseas – Geelong (1859), Warrnambool (1872), Bendigo (1876), Yarrawonga (1890) and Mansfield (1891). Two came from interstate – Wodonga (1892) and Mildura (1905) while in Tasmania, Latrobe was founded from Bendigo (1900) and Deloraine from Goulburn (1895). In 1881, a foundation went from Warrnambool to Ballarat. Four years later, it became an independent foundation and the nucleus of the present Ballarat East Congregation.
In 1907, most of these houses with the exception of Ballarat (founded from Warrnambool in 1881) amalgamated to form the present Melbourne Congregation, which became a province of the Australian Union of the Sisters of Our Lady of Mercy in 1954 and a member congregation of the Institute of the Sisters of Mercy of Australia in 1981.
Key Ministries
MacKillop Family Services
In July 1997, the child and family welfare services of the Sisters of St Joseph, Christian Brothers and Sisters of Mercy Melbourne Congregation, which had commenced over 150 years ago, came together to establish a joint venture to be known as MacKillop Family Services. Programs include home-based and residential care, refugee, disability, youth support services, education and training, family support, and support to men and women who, as children, were in the care of our founding agencies.
Today, MacKillop Family Services is a leading provider of services for children, young people and their families in Melbourne, Geelong, Western Sydney and Wollongong. MacKillop Family Services has a client base of over 6,000 per year and is supported by 400 volunteers.
---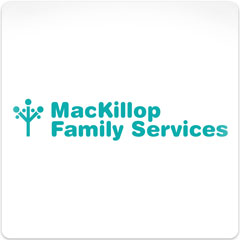 McAuley Community Services For Women
McAuley Community Services for Women (MCSW) was formed on 1 August 2008 when Regina Coeli and Mercy Care, established as Mercy Ministries over 20 years ago, were combined. Mercy Care provides temporary accommodation (up to one week) for women and children escaping domestic violence, while women coming to the Regina Coeli program have had chronic illness and/or are homeless.
One of the major challenges for MCSW is to assist women regain their health, find safety and to re-establish themselves into long-term housing and a sustainable future.
---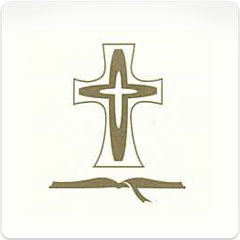 Mercy Education Limited
Mercy Education in Victoria commenced in 1857 by Mother Ursula Frayne and continued to flourish throughout Victoria and Tasmania under the auspices of each Congregation Leader and Council. On 29 October 1997, Mercy Secondary Education Inc (MSEI) was established to oversee the governance of the seven Victorian Mercy Schools owned by the Melbourne Congregation. The governance structure is managed by a Board which oversees the actions of each Mercy school, supporting the Principal and leadership team, and promoting the Mercy ethos across the network of schools.
On 30 November 2011, MSEI converted to Mercy Education Limited and expanded its operation to embrace three Mercy Colleges from the environs of Perth WA, to join with the seven Victorian Mercy schools under this new governance structure. Mercy Education Limited also enjoys a close working relationship with two Mercy co-sponsored schools and other Mercy affiliated schools founded in the Mercy Tradition.
---
Mercy Health
The Sisters of Mercy health ministry in Melbourne commenced in 1920 with the opening of their first Victorian Hospital in Malvern. In 1934 the Mercy Private Hospital was opened, and later the Mercy Maternity Hospital (1971) and Werribee Mercy Hospital (1994), as well as the establishment of aged care, palliative care and mental health services. This led to the formation of Mercy Health & Aged Care in 1996 as the governing body of these services. In 2008 the organisation became Mercy Health, reflecting the increasing range of care needs across the community.
---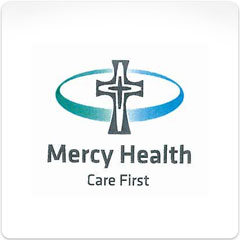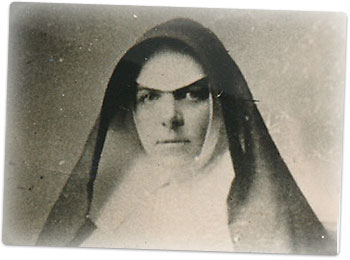 West Perth Foundation
Congregation of Sisters of Mercy, West Perth, founded in 1896 from Perth, Western Australia by M Berchmans Dean.
In the early days, equipment was scarce but we were undeterred. In the spirit of Mother Catherine we walked many miles to visit the sick and sorrowful.
(M Berchmans Deane)
Founding Story
The First Superior of the Sisters of Mercy West Perth was M Berchmans Deane, who was born in Ireland, educated in England and came out to Perth Western Australia to join the Sisters of Mercy at Victoria Square in 1883 at age 20. Five years later at age 25 M Berchmans and M Evangelist John Stewart were asked to open a school in 1888 at the Western edge of the city of Perth where the Church was establishing a new parish to attend to the needs of the people on that side of the city. Such was the verve, enthusiasm and good management of M Berchmans and the sisters who came with her that the school thrived and it was deemed highly propitious to turn the Branch House at St Brigid's into a new Congregation which happened on the 25th May 1896.
Key Ministries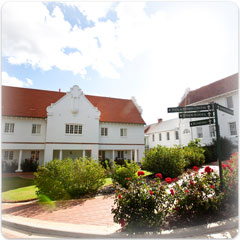 St Brigid's College, Lesmurdie
The College was founded in May 1929 in a more rural part of Perth due to the foresight of Mother Brigid Watson initially for Boarders. The College is today a thriving educational institution of 1300 students, which is composed of an all girls Secondary section, a Primary section for girls and boys, a pre-school section and a boarding section for 150 students. As well as a well rounded curriculum including music and fitness science the College has introduced the International Baccalaureate. The last Sister of Mercy Principal was Sister Paula McAdam who resigned in 1990. The Sisters of Mercy West Perth have continued to hold the management of the College over the years since.
---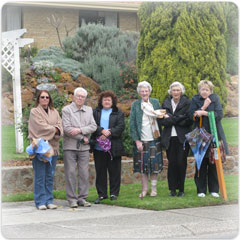 Villa Maria Retirement Village, Lesmurdie
At the request of the Bishop, Villa Maria, which is situated in the Perth Hills, was purchased in 1967 from the Poor Sisters of Our Lady, a Hungarian Order which had been expelled from China in the 1950s. It was the Sisters of Mercy West Perth's first ministry to the aged. It began as a hostel for a small number of elderly ladies. Today the site has a Low care hostel for 35 residents and a village of 56 independent living units. A community centre provides space for gathering and socialising for all residents. It remains under the management of the Sisters of Mercy West Perth.
---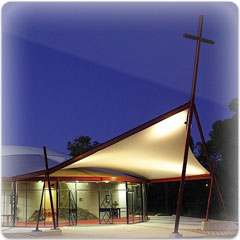 Mercy College, Koondoola
In 1972 a decision was made to transfer the students from St Brigid's West Perth where populations were declining to the Northern suburbs to provide a Catholic Education for families with financial and social needs. This was the foundation of Mercy College which today is a flourishing Kindergarten to Year 12 College for girls and boys, numbering approximately 1600 students. The families of students originate from many countries around the globe and many have had refugee experience. The College is now wholly lay staffed and managed.
---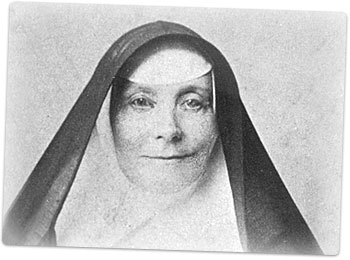 Brisbane Foundation
Congregation of Sisters of Mercy, Brisbane, founded in 1861 from Dublin, Ireland by M Vincent Whitty and six others.
'My wish for a Mission is not the feeling of a moment, but the steady desire of twenty years, and the troubles and difficulties of Mission have never lessened my desire to go on one. As to Brisbane, I should like that sort of Mission more than one in large towns such as Sydney or Melbourne.' (M Vincent Whitty, November 1860)
Founding Story
About 10pm on May 10 1861 the 'Wonga Wonga' steamed up the Brisbane River. On board were Sister Vincent Whitty, Sister Catherine Morgan and Novices, Benedict McDermott and Cecilia McAuliffe and Postulant Emily Conlan.When they arrived they were conducted to St Stephen's Church. Catholic families hastened to the Church to welcome them. Some said later that when they saw the Sisters 'they could have stayed in the Church all night thanking God'.
No preparations had been made to receive them. They were glad of Father Renehan's lantern as they trod over the rugged paths of Spring Hill where they found a house which, bare of furniture, served as a shelter for the night. It was not long before the present site of All Hallows' became the Mother House.
Within the next thirty years the Sisters of Mercy quickly spread to Ipswich, Nudgee, Sandgate, Warwick, Wooloowin, Helidon, Toowoomba, Dalby, Goondiwindi and up the Coast to Gympie, Maryborough, Bundaberg. Autonomous foundations were later established in Rockhampton, Townsville and Cairns. The Sisters opened schools and hospitals and, in the spirit of Catherine McAuley, started homes for people who needed protection, particularly young women.
Key Ministries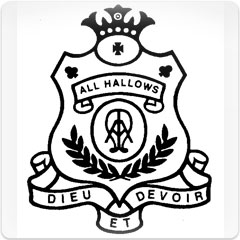 All Hallows' School
All Hallows' School, the oldest secondary school in Queensland for girls, traces its origins back to 1861 – the year the first Sisters of Mercy arrived in Brisbane. All Hallows' caters for students from a wide variety of socio-economic and cultural backgrounds.
It offers an extensive range of excellent academic, cultural and sporting opportunities. In its spiritual, pastoral and academic life, the School seeks to promote personal growth, the development of an informed conscience and commitment to work for social justice in the wider community.
---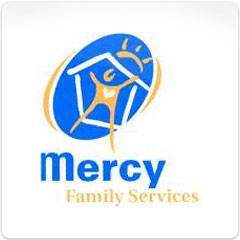 Mercy Family Services
On the invitation of Bishop James Quinn, the first Bishop of Queensland, the Sisters of Mercy opened St Vincent's Orphanage at Nudgee on 11 November 1867 with 47 children in residence. From that time until 1985 St. Vincent's was home to over 11,000 children.
Sponsored by the Brisbane Congregation of the Sisters of Mercy, Mercy Family Services was formed in 1996 following the amalgamation of three formerly separate Sisters of Mercy programs providing services for children and young people at St Vincent's, Nudgee; Fatima, Toowoomba and The Peace Centre, Goodna. Since that time, Mercy Family Services has focused on building a strong identity, promoting community relationships and strengthening partnerships with funding bodies to enable the delivery of high-quality services to clients. The purpose of Mercy Family Services is to deliver quality, innovative services so that children, young people and families feel valued, connected, strengthened and have hope for the future.
---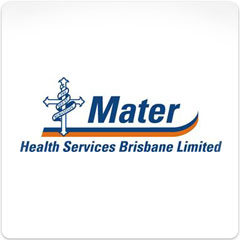 Mater Health Services
The Sisters of Mercy opened the Mater Hospital in 1906. Since then, the Sisters of Mercy and Mater staff have upheld the philosophy and mission of offering compassionate care to the sick and needy according to the values of mercy, dignity, care, commitment and quality. More than a network of seven hospitals, Mater Health Services and its 7500 staff and volunteers provide exceptional care to some 500 000 people each year.
Mater's history reflects the commitment of the Sisters of Mercy and now the Board of Directors and management team to provide health care, education, training and research in the core clinical areas of Mater.
---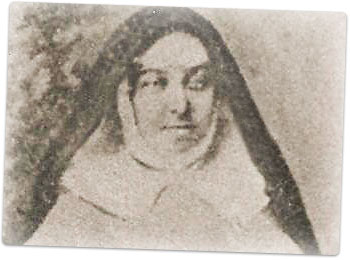 Rockhampton Foundation
Congregation of Sisters of Mercy, Rockhampton, founded in 1873 from Brisbane, Queensland by
M de Sales Gorry and eight others.
In 1873, a group of us went with M. Vincent on the foundation to Rockhampton, a 400 mile journey up the coast on the 'Lady Bowen'. The Parish Priest, Dean Murlay, had found an adobe cottage in Kent Street which M. Vincent described as 'a perfect little Convent home'.
(M de Sales Gorry)
Founding Story
A sea journey on the 'Lady Bowen' along the Queensland coast from Brisbane, brought seven Sisters of Mercy to Rockhampton on 4 August 1873. The shipping manifest listed the names of just several sisters and then made reference to 'A quantity of extra luggage, Sisters of Mercy'. With their leader, Mother Vincent Whitty, were Sisters M Xavier Kenyon, Benigna Desmond, de Sales Gorry, Beatrice Ryan, Malachy Carroll and a postulant, Bridget Whelan.
Before returning to Brisbane, M Vincent appointed M de Sales the first Reverend Mother of Rockhampton, a position she held until 1882. At this time, when Rockhampton became a separate diocese and the Sisters of Mercy became an autonomous congregation, M de Sales, with some other sisters, chose to return to Brisbane. It is recorded that Archbishop James Duhig once described M de Sales Gorry as 'one of the finest women God ever created'.
An Irish sister, M Agnes White, was chosen as the Reverence Mother of the new autonomous Rockhampton Congregation. Together with the benevolent and zealous Bishop John Cani, M Agnes laid deep and secure foundation. For twenty-four years, she held various leadership positions and as an educator, she was well known in many centres as one who did much to raise the standard of education throughout Queensland.
Key Ministries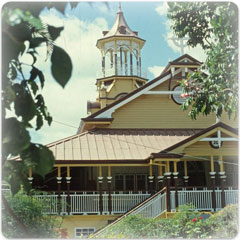 Education
On August 4 1873, the Sisters of Mercy arrived in Rockhampton and so began the story of their role in the education of girls in the Diocese of Rockhampton. During those early years, the Sisters offered boarding accommodation and education to young women from outlying areas of the Diocese, at their first convent, known as St Brigid's, in Kent Street, Rockhampton. In 1895, under the direction of the first Bishop, Dr John Cani, the Sisters took up residence at the Athelstane Range overlooking the growing town of Rockhampton. The Range Convent High School, had begun. The new convent and school were placed under the protection of Our Lady of Good Counsel. The Sisters extended their educational endeavours staffing primary and secondary schools throughout Central Queensland.
The Range College closed in 1990, but boarding for girls is still offered on the Range site through The Cathedral College – the College that resulted from the coming together of The Range and St Joseph's Christian Brother's College. The Residential buildings are owned by the Sisters and made available free of charge to the College in order to have this ministry continue.
---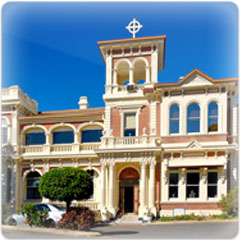 Hospitals
In November 1915, the Rockhampton Congregation extended their works of mercy to minister to the sick. The beautiful heritage listed "Kenmore" was purchased by the Sisters of Mercy in 1915 and the Rockhampton Mater was opened. The hospital is now a 140 bed acute care facility. There are now Mater hospitals also in Mackay, Bundaberg, Gladstone and Yeppoon.
---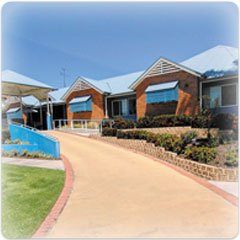 Aged Care
In 1940, the Sisters were given a small private hospital in Rockhampton by Bishop Hayes to be used as an aged care facility. Re-named Bethany in 1941, it has ministered to the needs of the aged community through to the present. Bethany is a 124 place residential aged care facility which offers both high and low care for senior citizens. There are now Aged Care facilities on the Range site and in North Rockhampton.
---
The Future of Mercy Health and Aged Care ministries
Since 1915 the Sisters of Mercy in Central Queensland provided a range of health care for all stages of life. Mercy Health and Aged Care Central Queensland Limited continues the long tradition of the Sisters of Mercy and their mission in caring for the sick and aged in the community. On 12 October 2011, the Congregation of the Sisters of Mercy of Rockhampton transferred the canonical responsibility of Mercy Health and Aged Care Central Queensland Ltd (MH&ACCQL) to Mercy Partners, a Public Juridic person of the Church which was established with the approval of the Holy See by the Congregations of Brisbane, Cairns, Rockhampton and Townsville in November 2008.
---
Townsville Foundation
Congregation of Sisters of Mercy, Townsville, founded in 1878 from Brisbane, Queensland, by M Benigna Desmond and five others.
After a long and hazardous journey we arrived safely in Brisbane on May 24th, 1873, the feast of Our Lady Help of Christians. So far from home, we were feeling the need for her help in our new venture.
(M Benigna Desmond)
Founding Story
In 1878, a Branch House of the Brisbane Congregation was established in Townsville. The first Sisters came from Brisbane at the urgent request of Bishop James Quinn. In 1901 the Townsville group became a self-governing body, a Congregation in its own right and Mother M Benigna Desmond was the appointed Mother Superior.
From the beginning Sisters became involved in education, care of the sick and poor in their homes. As numbers of Sisters increased with an influx of both local and Irish postulants, so too did the works of the apostolate diversify into a ministry base much broader than education and health care. Correspondingly, the number of convents throughout the diocese increased.
Key Ministries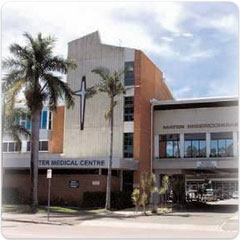 Mater Misericordiae Hospital
The Mater Misericordiae Hospital opened in 1945 in Townsville's West End when the Townsville Sisters of Mercy purchased the Lister Private Hospital. Today, Mater Health Services North Queensland Limited, continues the Mercy vision offering a healing ministry based on Gospel values at the Mater Hospital Pimlico campus (150 beds) and the Mater Women's & Children's Hospital Hyde Park campus (70 beds) and through various outreach programs. It also reflects our founder's educational values as a tertiary teaching hospital in partnership with James Cook University (JCU). As well as excellence in the provision of high quality health care, Mater Health Services' priority is to make God's love and mercy a reality in the lives of all.
---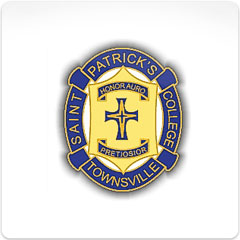 St Patrick's College
St Patrick's College is an independent Mercy Catholic secondary day and residential College catering for the young women of north Queensland and neighbouring Pacific countries. On November 13, 1878 St Patrick's College was born as a place of mercy and, in 1905 officially offered secondary classes. The original of the gracious heritage building gracing Townsville's foreshores today, was built in 1911. Today, this Mercy education ministry strives to provide each student with a faith education, based on the Gospel values of mercy, justice, compassion, respect, integrity, hope and joy. The College stands impressively as a monument to all those who have contributed over the 130 years of its life.
---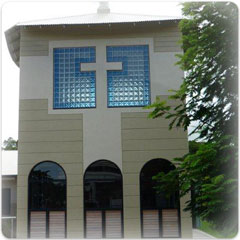 Loreto Home for the Aged
Loreto Home for the Aged began in its original location at the Strand, Townsville in 1968 as a residence for Sisters of Mercy who required nursing care. In the late 1970's it expanded its community to include non-vowed women requiring high care. It transferred to its present location near the Mater Hospital (Pimlico campus) in November, 2009. Today, it continues to care for aging Sisters of Mercy but is also an accredited high care facility with 25 beds offering a comprehensive and integrated service as a ministry embracing the Mercy philosophy and tradition.
---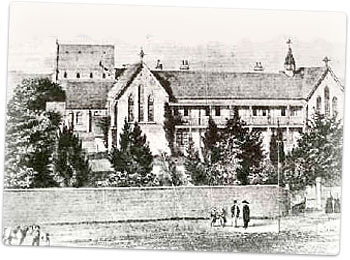 Goulburn Foundation
Congregation of Sisters of Mercy, Goulburn, founded in 1859 from Westport, Co Mayo, Ireland by M Ignatius Murphy and six others.
Founding Story
Frances Murphy was orphaned at a young age and, like Catherine McAuley, grew up in the care of relatives who were not Catholic. She entered the Sisters of Mercy, Westport at the age of 24 and took the name – Mary Ignatius.
As superior of a group of six, she left Westport for Goulburn in 1859. On their way they met Mother Mary Ursula Frayne in Melbourne; travelled on to Sydney; and arrived in Goulburn in October. In Goulburn Fr. Walsh had vacated the four-roomed, dirt-floor presbytery for them. However, it was too small for the six sisters as accommodation and school, so use was made of the stone-built stables as well.
On 12 December, 1862 the new convent was opened free of debt. An orphanage for girls and another for boys; schools and a boarding school were soon opened. The Sisters also visited the women in prison.
Key Ministries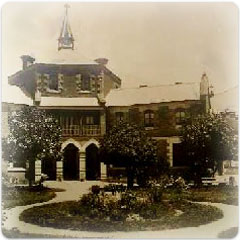 Albury – 1868
Mother Ignatius Murphy and a small band of sisters arrived on the grey wintry evening of 22 July 1868 to a warm welcome from the townspeople. On the first day children were enrolled in infants, primary and secondary classes. By October three students became boarders and were soon joined by three others, the six forming the nucleus of St. Joseph's High School. The Mercy Sisters taught the boys until 1917 when the Christian Brothers arrived to establish Christian Brothers College (CBC), a primary and secondary boys' school.
The Sisters' Primary School for girls was St Brigid's. In 1951 the primary schools were amalgamated and in 1976 a new infants' school was constructed.
St Joseph's boarding school served a wide area along the Murray River and across the Riverina. In 1983 Xavier High School began, with Br Henry Thornber as Principal and Sister Barbara Livermore, Deputy. During the principalship of Sister Angela Jordan, the two religious congregations moved to consolidate the school onto one site, and this took place in 2000. In 2001 principal Sister Frances handed Xavier to the Wagga Diocesan school system, and the first lay principal, Mr Neville Powles, was appointed. The original St Joseph's High School buildings in South Albury are now occupied by St Patrick's Primary School.
By 1936 Albury had grown towards the north and the Sisters started the Sacred Heart church-school at North Albury. St Anne's School, North Albury followed in 1956, and the Sisters administered it continuously until 2008, even though it entered the diocesan school system when this was set up in 1965.
The Holy Spirit School, in the northern suburb of Lavington, was opened in 1971 by the Diocese, with Sisters also on the staff. The focus of the work in the northern part of Albury was often on the poorer families in the outlying areas of the city.
---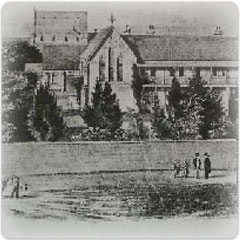 Goulburn – 1859
On 28 October 1859 six Sisters of Mercy, under the leadership of Mother Ignatius Murphy, came 'over the hill', entering Goulburn escorted by His Grace Archbishop Polding.
An Act of Chapter on 10 May 1861 made the decision to take over the boarding school, which had been transferred from Yass by Father McAlroy, into three small cottages in Bourke Street. The Denominational Boys and Girls Schools facing Bourke Street and a school in North Goulburn came under the Sisters' jurisdiction. This last school was subsequently transferred to the Sisters of St Joseph who came to North Goulburn in 1882.
Providing educational opportunities for those less well-off was central to the spirit of Catherine McAuley and in 1881 an old mill in Clinton Street was refurbished to accommodate a low-fee boarding school (advertised in The Freemans Journal as St Joseph's School of Industry) and St Joseph's Orphanage for girls. In 1905 the orphanage was relocated in a new building on the river at Kenmore. The vacated building then became an orphanage for boys, housing Sister Benignus and three small brothers. The Boys Orphanage moved to St John's, Mundy Street in 1913.
By 1909 a property was secured for a central novitiate – St Michael's Novitiate and Training School. In1910 the offices of the Congregation Leader and council were moved to St Michael's.
It was sold in the 1990s to a Sydney buyer who rented some rooms to the Police Academy.
Marian Hill Farm was purchased in 1926 and supplied fresh produce to the growing community and boarding school. This property was sold in 1969.
St Brigid's Primary School eventually replaced the original denominational schools and the Christian Brothers School for boys was established in Verner Street. The growth of West Goulburn spurred the building of a combined church/school in 1954. By 1976 the overcrowded school was replaced by a new building and the girls and boys from both primary schools were relocated in Our Lady of Sorrows School, West Goulburn. When West and South Goulburn became one parish the school was renamed Saints Peter and Paul.
In 1977 Our Lady of Mercy College and St Joseph's combined to form Marian College with a combination staff of Josephites, Mercies and lay teachers. Trinity, a co-educational college, emerged in 1998 combining Marian College and St Patrick's College (Boys) under the Catholic Education Office Canberra.
---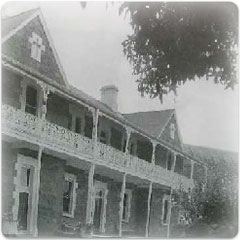 Sisters from Rochfortbridge with Mother M. Paul Fielding as Superior arrived in Sydney on 8 December 1875. They arrived in Yass on 29 December.
The ministries of the Sisters were varied. In the schools at first they taught primary and secondary girls and junior boys. Later all the boys were included, following on from Mr Gilchrist who taught the older boys for ten years after the Sisters' arrival.
From the Yass community, branch houses included Murrumburrah, Tumut, Junee, Wilcannia, West Wyalong, Gunning and Barmedman. Girls from outlying areas were able to come as boarders to the Mercy schools at Yass from 1893. The original schools amalgamated to become Mount Carmel Primary and Mount Carmel College in the 1950s. In the mid-1970s the decision to cease Years 11 and 12 classes was made. In 1992 the boarding facility closed and then in 1994 the secondary school was handed over to the Archdiocesan Catholic Education Office by means of the formation of Mount Carmel Central School.
---
The Albury Sisters of Mercy took up residence in Thurgoona on 16 April 1882. They opened a small low-fee boarding school and orphanage for girls.
In 1977 the orphanage closed in favour of a cottage structure 'St John's Family Care Centre Group Homes' which enabled siblings to be together. The homes were located in middle class streets to help the children to experience an ordinary family life as closely as possible – like that of their school companions.
The next development took place in 1989 when ten units in Coolock Court, Lavington, were purchased to provide semi-independent living for disabled young women and men from Family Group Homes who were engaged in sheltered employment. Most recently St John's Family Care Centre became Mercy Centre with a focus on the needs of adults and children with varying degrees of physical or intellectual disability. Its work in Papua New Guinea in conjunction with Christian Brothers also includes those with mental health issues. The spirit of mercy bequeathed to her Sisters by Catherine McAuley goes on.
---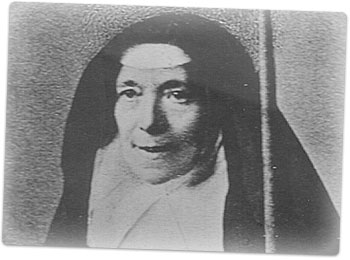 Bathurst Foundation
Congregation of Sisters of Mercy, Bathurst, founded in 1866 from Charleville, Co Cork, Ireland by
M Ignatius Croke and six others
'They came over the mountains.'
(M Ignatius Croke)
Founding Story
On Monday 22 October 1866 , the ship 'The Empress' entered Port Jackson, bringing seven Sisters of Mercy from Charleville, County Cork , Ireland to establish the first Convent of Mercy in the Bathurst Diocese under the leadership of Mother Mary Ignatius Croke. They travelled from Sydney to Bathurst over the Blue Mountains. They came at the invitation of the Right Reverend Dr Matthew Quinn, first Bishop of Bathurst.
Bishop Quinn had a vision of setting up schools as quickly as possible, and of opening boarding schools with reasonable fees, which would provide for the education of children from the vast outback areas of NSW.
By May, 1867, the Sisters had taken into their very limited accommodation their first two orphan girls, and by the end of the next year, the numbers had grown to twenty. They also took over the care of the Infants' School and the Girls' Denominational School on their arrival in Bathurst.
Key Ministries
Mater Misericordiae Hospital, Forbes
The Bathurst Sisters of Mercy have had a long association in Forbes since the Forbes Foundation in 1881. In 1950 the Bishop of Wilcannia-Forbes bought the nine-bed private hospital, 'Brentwood' and at his request the Sisters staffed the newly named facility, the 'Mater', which was officially opened in 1951. In 1969 ownership of the hospital was transferred to the Sisters. A new maternity wing was opened in 1970. In 1978 the private hospital closed and the facility became the Mater Nursing Home which required upgrades to the facility, including a chapel built in 1989. In 1996 the management of the facility was transferred to Catholic Health Care Services, with complete redevelopment taking place in 2000-01. Transfer of ownership to CHCS came into effect in 2002. The strong Mercy link with the facility and the town has continued to the present day.
---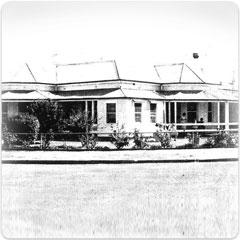 St Joseph's Orphanage, Bathurst
In 1867, within the first year of the Sisters of Mercy arriving in Bathurst, Bishop Matthew Quinn brought two little homeless girls to be cared for by the Sisters and so began a long ministry of caring for the orphans of the Diocese. The first orphanage, St Joseph's Girls' Home, was located in an old weatherboard building. When St Mary's Convent was built in 1869, it occupied a building in the grounds of St Mary's College. In 1915 Bishop Dunne purchased 'Holmhurst' as a home for the orphanage. The girls from the orphanage attended schools run by the Sisters in Bathurst. The orphanage was closed in 1975 and the building was first used by the Diocese as a Religious Education Centre then as a presbytery. It was sold in 1989 and is now a guest house and student accommodation for the nearby Charles Sturt University.
---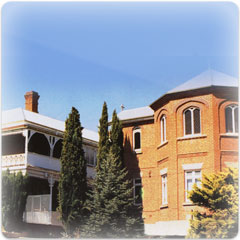 St Mary's College, Bathurst
Although the Sisters of Mercy had begun classes for high school girls on their arrival in Bathurst in 1866, Bishop Matthew Quinn was keen to build a bigger convent and establish a school that would provide a solid Christian education for Catholic girls from all parts of the Bathurst Diocese. By June 1869 funds had been raised and the Sisters moved into a 'fine brick convent and school'. This school flourished as a boarding and day secondary school until the opening of the Diocesan Girls' High School in Bathurst in 1967. The Boarding school closed in 1977 and the building was demolished in 1983.
---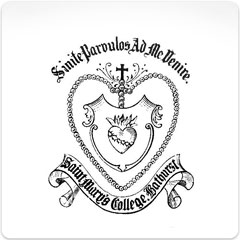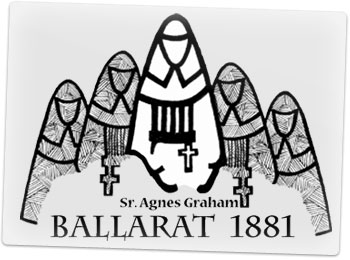 Ballarat Foundation
Congregation of Sisters of Mercy, Ballarat East, founded in 1881 from Warrnambool, Victoria, Australia by
M Agnes Graham and four others.
In 1881 a group of us made a foundation to Ballarat and I was chosen as leader. In Ballarat East, we received wonderful support from generous parishioners and soon built a fine Convent with a school attached.
(M Agnes Graham)
Founding Story
Five Sisters of Mercy came to Ballarat East on January 10, 1881 and this was the beginning of the Congregation of the Sisters of Mercy Ballarat East.
The journey started when, under the leadership of Mother Philomene Maguire and her assistant, Sister Agnes Graham, a group of seven Sisters left London on February 7, 1872 en route to Geelong where there was already a Mercy Convent.
After some time in Geelong, Mother M. Philomene and her community of seven left for Warrnambool, the place chosen for a new foundation. In Warrnambool the Sisters worked hard, conducting both a day school and a boarding school. Other young women soon joined the community.
The Warrnambool Sisters had the same vision as Catherine, so as soon as they were able, they decided to open a house in Ballarat. The founding sisters in Ballarat were M. M. Agnes Graham, her sister, Sr. M. Philomene Graham, Sr. M. Joseph Howard, Sr. M. Xavier Flood and Sr. M. Brigid Cousens.
Within a short time of their arrival, the Sisters were responsible for the local primary school, St. Alipius' and for a secondary school, later to become Sacred Heart College. In 1884 some changes occurred. The communities of Warrnambool and Ballarat East became independent of each other and Mother Mary Agnes Graham was appointed first Superioress, July 5, 1884.
By 1887, when the Ballarat East community numbered sixteen, they responded to a request for a Mercy foundation at Colac and Mother Agnes Graham again established a new community who became immediately involved in the primary and secondary schools, as well as giving religious instruction in neighbouring country districts.
Within two years of its foundation, Colac became independent of Ballarat and Mother M. Agnes remained in Colac until her death on December 7th 1894. On June 20, 1890 Sr. M. Xavier Flood was appointed Superioress of Ballarat East and the Congregation of the Sisters of Mercy continued to grow and flourish.
Key Ministries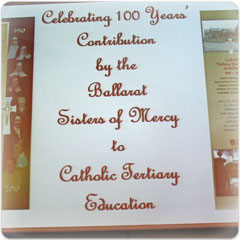 Educating The Educators
On July 22, 1909, the Ballarat East Sisters of Mercy received approval to establish an institution for the training of both primary and secondary teachers. This took effect from January 1910 and Aquin Training College was born. This was the nucleus of what is now the Aquinas Campus and the only rural campus of Australian Catholic University. The pre-history of Aquinas can be traced to the foresight and courage of Mother M. Xavier Flood, the first principal, who resisted pressure to centralise teacher training in Melbourne and took steps to secure registration for a local Training College. The Principals and staff of the College were Ballarat East Sisters of Mercy for several decades. With changes in the 70's, a Ballarat East sister was Deputy Director of the Aquinas Campus of the Institute of Catholic Education at the present site until 1979. There have been Ballarat East Sisters of Mercy on staff at Aquinas and its predecessor institutions for the past 100 years.
---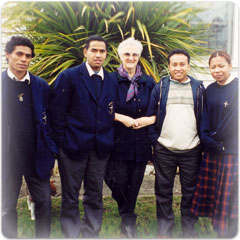 Reaching Out
After an initial concentration on education, both primary and secondary, in the Diocese of Ballarat, the renewal of Vatican II called us to follow the Spirit in searching out new ways of going to the margins where the cry of the poor was calling for an answer. One key example of this was our connection to the people of East Timor – Timor Leste. Timor Leste became a particular concern for a few of us in the mid-1970s and in a more focused way for all our sisters from the late 1980s. Provision of a home and education for young Timorese and support for their on-going endeavours has been a consistent work of which we are very proud.
---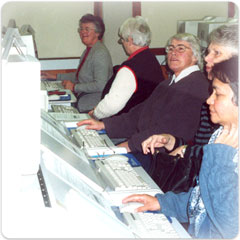 Challenge Of The New Technology
We set ourselves a new challenge and made a serious commitment of time and money to establishing a degree of computer literacy and utilising the potential this gives us to be Mercy in new ways. We now reap the benefits with most of our Sisters conversant with and using the benefits of email and the internet. We appreciate the ability that the technology gives us to connect to and identify with being Mercy internationally as well as nationally and within our own Congregation and now see it as an integral part of our Mercy life and ministry.
---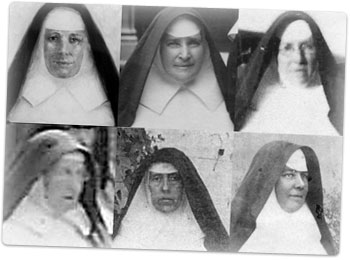 Singleton Foundation
Congregation of Sisters of Mercy, Singleton, founded in 1875 from Ennis, Co Clare, Ireland by M Stanislaus Kenny and ten others.
Without counting the costs they undertook daunting tasks and never gave in, despite difficulties and misunderstandings … Mercy spread throughout the Hunter Valley and as far as New Zealand.
Founding Story
Over one hundred and thirty years ago, a group of courageous, dedicated young women led by M Stanislaus Kenny made the journey from Ennis, Ireland to Singleton in the Hunter Valley at the invitation of Bishop Murray. On their arrival in Singleton on 31 August1875, Parish Priest Father Fontaine handed over his two-roomed Georgian cottage with its recent two-storey extension as a permanent home for the Sisters.
A transcript accounting the foundation and expansion of the Sisters of Mercy, Singleton, written in 1893 by M Stanislaus, says that: 'they immediately commenced their work at the girls' school, at the same time opening a High School for the higher Branches.' Sewing, painting, drawing music and other fine arts were taught to the young ladies. This was to be the beginning of a ministry in education that was to last even to the present day.
The Sisters also commenced ministry of care for the orphans, and the visitation of the sick and the poor. The Spirit of Catherine McAuley seen in these founding Sisters, challenged and inspired local women to join their ranks, such that in 1893, M Stanislaus would write: 'The grain of mustard seed has now increased from ten to over seventy'. By the end of the 1880s, ten branch Convents and schools had been established from Newcastle to Gunnedah. Travel and communication would further isolate the women, but their daring and determination called them to meet the needs of the country folk.
By the end of the century, the Sister had founded four Congregations, Gunnedah, Broken Hill, Reefton (NZ) and Dunedin (NZ). Yet again, the Sisters generously left the familiar in active concern for the poor and needy, encouraged by Catherine McAuley's vision.
Key Ministries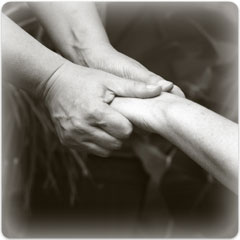 Calvary Mater Hospital
One can only guess at the wisdom and foresight that would lead a group of women to dare to build a hospital, but in 1921, the Singleton Sisters did just that. On 9 November 2006, after 85 years' service, the Sisters handed on to The Sisters of the Little Company of Mary, the Newcastle Mater Misericordiae Hospital and their mission of high quality health care and compassion for the sick of Newcastle and the Hunter New England.
---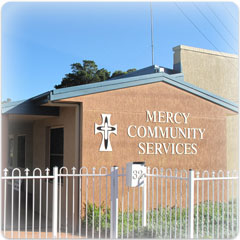 Mercy Community Services
Since 1975 Mercy Community Services, has provided holistic and integrated care within the community setting. The aged, people with disability, those affected by drug and alcohol abuse, the socially disadvantaged, and families have benefited from provision of many services including: community nursing, day centre, domestic assistance, linen and food service, transport and social support, foster grandparents program, CACPs, dementia monitoring and personal care programs which support in a holistic and integrated way.
---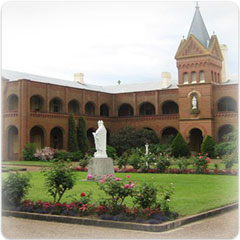 Sacred Spaces
In 1892 displaying great courage and vision, the Sisters launched the construction of St. Patrick's Convent under the architectural skill of Frederick Menkens to house the growing band of Sisters now involved in education, care of orphans and hospitality. Within 30 years of foundation in Singleton, the Sister had founded four Congregations, Gunnedah, Broken Hill, Reefton (NZ) and Dunedin (NZ). Under the ministry of Sacred Spaces, visitors are able to tour the Convent, hear the story of Catherine McAuley and the women who followed, and view the rich heritage of the books that comprise the Meagher Library. Unique musical experiences and peaceful reflection days can also be experienced in Sacred Spaces.
---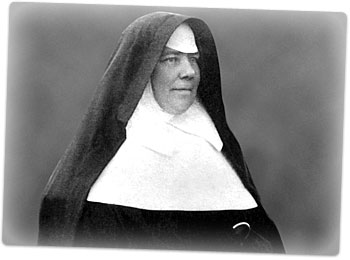 Gunnedah Foundation
Congregation of Sisters of Mercy, Gunnedah, founded in 1879 from Singleton, NSW, Australia by M Aloysius O'Driscoll and four others.
'In effect, she (M Aloysius O'Driscoll) said to us: "Go your ways; your way is not our way, but give us your children and together with them and through them we shall strive for a better way".'
(Layman of the era)
Founding Story
On 24 September 1887 four Sisters and one postulant were 'given to Gunnedah' by the Singleton Congregation of the Sisters of Mercy to form the nucleus of a new Congregation dedicated to the empowerment of young people to transform their world at a time when few people were confident to raise their voices to promote the values of mercy and justice. Led by M Aloysius O'Driscoll, Sr. Mary Benignus Healy, Sr. Mary Tereesa Broderick, Sr. Mary Magdalen Tobin and a postulant, Isabella Smart, were welcomed to Gunnedah.
Of Mother M Aloysius a layman of the era wrote:
'She came to us in our hour of need. Things were not well – much indeed quite wrong with us. Remote from the large centres, we had grown to disregard the important conventions of civilization, and in our pastimes were fast reverting to the primitive. Surely no plastic material for the lofty idealist to work upon! But her faith was great, her hope high and her courage undaunted. Gifted with a rare discernment and an all patient tact, she was no disturber of the peace.'
Key Ministries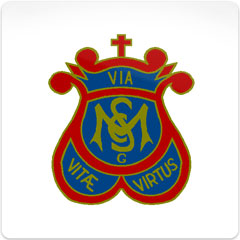 St Mary's College
The cradle of St Mary's College, Gunnedah, was a tiny high school established by the Sisters of Mercy in one room within their convent in January 1879. This pioneering venture in secondary education in Gunnedah was developed when, in January 1880, a new convent was opened in Bloomfield Street with provision for a Select High School. St Mary's College provided boarding accommodation for girls from 1896 to 1987 while, uniquely, continuing to offer coeducational Catholic secondary education. The Sisters undertook Principalship of the College until 1997 when a lay Principal was employed. On 4 February 2004 Gunnedah Congregation of the Sisters of Mercy transferred the ownership and administration of St Mary's College to the Trustees of the Diocese of Armidale.
---
Gunnedah Convent of Mercy Nursing Home
In 1963 the Gunnedah Congregation, having converted its Infirmary, constructed in 1939, to an 18 bed Nursing Home registered under Commonwealth Benefits, pioneered the provision of nursing home care for women in Gunnedah. In 1987, owing to Government rationalisation of funding, nursing homes with fewer than 20 beds were no longer viable. The Sisters decided that it was an opportune time to enable the Gunnedah community to increase its planned provision of a 40 bed Nursing Home to a 58 bed facility by donating its 18 'bed' licence to the Gunnedah Shire Council to complement the new Nursing Home provision. The transfer of residents from the Convent of Mercy Nursing Home was affected in May 1991. Sisters of Mercy have retained ex officio membership on the Board of Management of Gunnedah Nursing Home.
---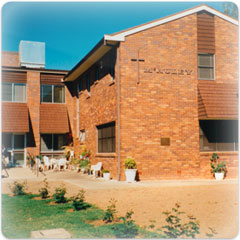 McAuley Aged Care Facility
On 5 June 1976 McAuley Hostel, later called McAuley Aged Care Facility, was officially opened by Senator Margaret Guilfoyle. Gunnedah Congregation of the Sisters of Mercy operated this ministry of residential care for frail aged women for thirty-one years. In 2003, the Congregation collaborated with Gunnedah Nursing Home to support an extension of its facility to cater for hostel and dementia care, under a single management structure, by contributing to the cost of a new building on the Nursing Home campus and gratuitously transferring its operational licence for 22 'beds' to the project. The transfer of residents to the new McAuley was affected on 18 September 2007.
---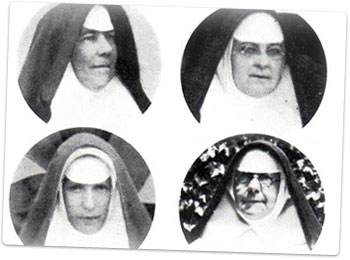 Wilcannia Foundation
Congregation of Sisters of Mercy, Wilcannia-Forbes, derived in 1932 from an amalgamation of other foundations:
Bathurst to Cobar, NSW in 1884 by M Ursula Huggard;
Albury to Deniliquin, NSW in 1887 by M Bridget Hilley;
Singleton to Broken Hill, NSW in 1889 by M Josephine Callen; and
Yass to Wilcannia, NSW in 1890 by M Paul Fielding.
I taught in Singleton and Morpeth until we set off for Broken Hill in February, 1889. What a journey we had, the six of us; first by boat to Sydney, Melbourne, Adelaide and then, by several train-links, we eventually reached Broken Hill where we were welcomed by Bishop Dunne and many parishioners.
(M Josephine Callen)
After a very long journey, interspersed with storms, overcrowding and sickness, we were delighted to see Sydney's beautiful harbour. On we travelled, arriving in Yass on 29th December, 1875.
(M Paul Fielding)
An appeal came in 1887 from the people of Deniliquin for Sisters who, as well as providing religious and secular education, would minister to the temporal and spiritual needs of the poor and visit the hospital and the gaol.
(M Bridget Hilley)
Founding Story
The Congregation of Wilcannia-Forbes began with four original foundations. The first was in 1884 from Bathurst to Cobar (M Ursula Huggard) and then to Bourke (M Vincent Sheehan). In 1887 Deniliquin (M Brigid Hilley) and subsequently Balranald were founded from Albury. Broken Hill (M Josephine Callan) was founded in 1889 from Singleton, opening the way for the establishment of houses in Brighton and Mt Barker in South Australia and Condobolin and Mathoura in New South Wales. The last of the four foundations was from Yass to Wilcannia (M Paul Fielding) in 1890 and from there to White Cliffs.
Amalgamations began as early as 1892 with Bourke and Cobar. Then in 1923 the Bourke and Wilcannia cluster amalgamated, establishing Parkes in the central west of New South Wales as the head house. These were joined by Deniliquin in1929 and Balranald in 1930. A major amalgamation took place in 1932 with the merge of all the houses from the original four foundations and the houses that had been subsequently established from them.This group became the Sisters of Mercy Wilcannia-Forbes and the head house and novitiate were established in Broken Hill where they remained until 1948 when both were transferred to Parkes. In December 1999 the Congregation centre was relocated to Allawah in Sydney.
In 1954 the Congregation became a Province of the Union of Sisters of Mercy of Australia and in 1981 with all the Mercy Groups in Australia it became one of the seventeen congregations in the Institute of Sisters of Mercy, Australia. At its 2010 Chapter the Sisters of the Congregation voted unanimously for the Congregation to join the new Institute, wholeheartedly affirming the call of the 6th Institute Chapter, 'Longing for God's Mercy'.
Key Ministries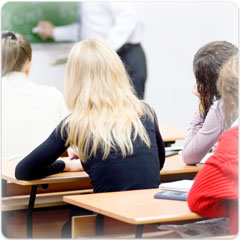 Education
The Wilcannia-Forbes Congregation was originally involved predominantly in primary and secondary education and care of boarders. As well, traditional work included visiting hospitals and the homes of school children and people who were ill or bereaved.
---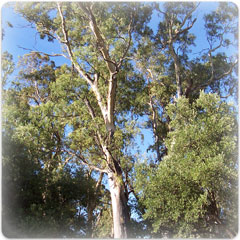 Neighbourhood Houses
Since the 1970's, evolutionary changes undertaken by the Congregation led to the Sisters' involvement in a great diversity of ministries in order to serve some of the contemporary needs of society. Communities moved from large institutional convents to small neighbourhood houses. In the wake of the rural crisis and for greater viability and access to contemporary ministries, many Sisters moved from outback NSW to Sydney.
---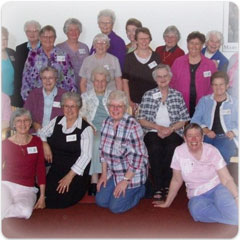 Variety of Works
Up to the establishment of the Institute of Sisters of Mercy of Australia and Papua-New Guinea, a great geographical spread was maintained, with Sisters living and working in Brighton SA, Parkes, Lithgow, Canberra and many areas of Sydney including Western Sydney. Inspired by our Mercy charism, the call of the Gospel and as members of the Church, the Sisters continued to be involved in the following ministries to urban and rural people:
Mercy and Justice ministry with Indigenous Australians, migrants and refugees
Chaplaincy and Pastoral Care in Aged Care Facilities, Hospitals and Correctional Facilities
Diocesan and Parish Ministry
Solo Parents
Education
Health
Visitation of the aged, sick, isolated, lonely, bereaved
Retired/Prayer Support
---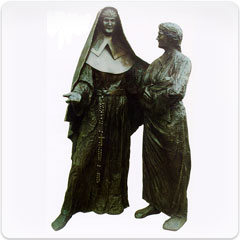 Energy for Mission
In acknowledging their aging, the Sisters continued to find tremendous energy for mission through strength drawn from the Mercy charism, each contributing as health and giftedness allowed. In their own lives, ministries and work places Sisters took steps to combat unjust situations, in their own small ways walking in the footsteps of Catherine, who proclaimed that 'the poor need help today, not next week!' and who assured her Sisters that 'the kind word, the gentle compassionate look and the patient hearing of their sorrows' were the things the poor really prized the most.
---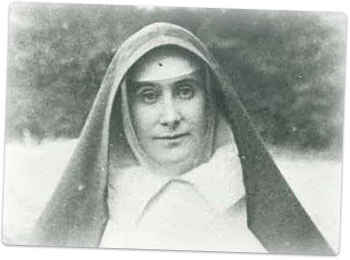 Parramatta Foundation
Congregation of Sisters of Mercy, Parramatta, founded in 1888 from Callan, Co Kilkenny, Ireland by M Clare Dunphy and eight others.
We did our best to overcome the tension and the deprivation and God blessed our work, mainly teaching and visitation.
(M Clare Dunphy)
Founding Story
In 1888 Cardinal Moran invited Sisters of Mercy from Callan, Ireland to set up a foundation in Parramatta. M Clare Dunphy was the leader of a group of nine sisters who responded. M M Clare did not volunteer to go to Australia, but said 'will go if sent'! She wept and kissed the door step of Callan convent as she left. From then on she embraced the mission whole heartedly especially the poor, sick, and marginalised.
The foundation sisters' keenness for mission is reflected in their chronicle which records the first 3 days in Parramatta thus:
December 8, 1888: Dr O'Haran celebrated the first Mass and blessed the Convent under the invocation of the Immaculate Conception.
December 9: a few children for Catechism, then visitation to the Old Men's Infirmary.
December 10: Opened St Patrick's Primary school with 59 children.
In a letter to Callan, Cardinal Moran, while acknowledging that teaching would be the most necessary work for the present, wrote that the Sisters who were coming 'need not be alarmed lest they would not have enough to do'. How true were his words!
Key Ministries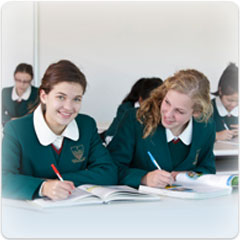 Our Lady of Mercy College Parramatta
Our Lady of Mercy College Parramatta opened its doors to students for the first time on 7 January 1889. At the invitation of Cardinal Moran, a group of nine Sisters of Mercy from Callan Convent had arrived in Sydney from Ireland in November 1888 to establish a school for girls and found a convent in the Parramatta area. Sr. M. Clare Dunphy was the Superior of the group and Sr. M. Alacoque Kavanagh was the first Principal.
Today the dynamic community of OLMC Parramatta is characterized by a strong commitment to mercy and justice. It is now an incorporated sponsored work of the Sisters of Mercy Parramatta, maintaining its strong links with the mercy tradition and striving for contemporary and future excellence.
---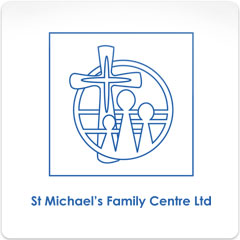 St Michael's Family Centre
St Michael's Family Centre at Baulkham Hills which began as an orphanage for young boys in 1902 has a special place in the ministries of the Sisters of Mercy Parramatta. The land on which the orphanage was built was part of the Donnelly Estate, and had been bequeathed for the purpose of founding an orphanage. The bequest consisted of a farm of 16 acres and a small brick cottage.
The orphanage started officially on 7 May 1902, when two boys were admitted. These numbers soon increased and at its peak there were more than 200 boys receiving care at St Michael's.
Over the decades, St Michael's expanded and adapted to meet the changing needs in the community – firstly, in the area of child care and subsequently in the areas of accommodation and support for children (St Michael's Children's Centre), for women with children (St Michael's Supported Accommodation Program), and for pregnant young women and new young mothers (Juliana House).
---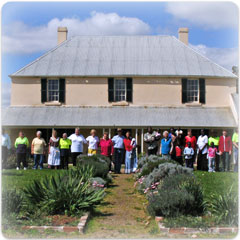 Mamre House
Mamre House, built c1820s, was the home of the colonial chaplain, magistrate and pastoralist, the Reverend Samuel Marsden. It was the working farmhouse of a busy rural property, a model farm which included orchards, exotic pasture and other crops. Mamre is now owned by Planning NSW and was leased to the Sisters of Mercy Parramatta on 31 January 1986. The ministry at Mamre was founded to assist long term unemployed people in Outer Western Sydney. Today Mamre House provides services to youth at risk, the disabled, people returning to the workforce, and refugees.
---
Cairns Foundation
Congregation of Sisters of Mercy, Cairns, founded in 1888 from Dungarvon, Co Waterford, Ireland by
M de Sales Meagher and five others.
To go from Dungarvan, County Waterford, to an Australian diocese four times the size of Ireland – that is what we were asked to do!
(M. de Sales Meagher)
Founding Story
The Most Reverend John Hutchinson OSA, Vicar-Apostolic of Cooktown, saw an urgent need in the thriving gold-mining township to have religious women staffing the Catholic school. He invited the Sisters of Mercy in Dungarvan, Ireland, to fill that role. While the entire community of Sisters there volunteered, five Sisters were selected – M de Sales Meagher, Sr. Mary Evangelist Morrissey, Sr. Mary Rodriguez Sheehy, Sr. Mary Josephine Jones and Sr. Mary Joseph McGrath. They sailed from London on the 'SS Liguria' and at Sydney boarded a small coastal steamer, the 'Elamang', which arrived in Cooktown on June 24th, 1888.
The building that was to become St Mary's Convent of Mercy and Boarding School was still under construction when the Sisters arrived. The grandest building in Cooktown when it opened in May 1889, St Mary's thrived under the care of the Sisters, taking both boarders and day scholars. The Sisters regarded education as an important priority for young women, and set high goals for academic achievement.
Fully appreciating that these founding Sisters would be facing isolation in an independent foundation on the other side of the world, the Dungarvan community chose them with care, thus demonstrating the practicality for which Sisters of Mercy are well-known. Each of the five Sisters was skilled in a specific area – management (M de Sales), financial administration (M Josephine), music (M Joseph) education (M Evangelist) and domestic organisation (M Rodriguez).
Key Ministries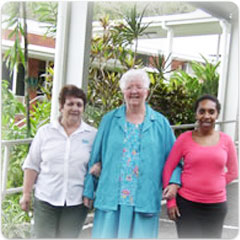 Mercy Mission and Charism Board
The Mercy Mission and Charism Board was set up in January 2011 with a threefold purpose:
Give meaning to individual's life and work
Sustain hope
Work to further God's Mission in far North Queensland.
The Sisters of Mercy in Cairns have been involved in this Mission for over 120 years following in the footsteps and spirit of their founder Catherine McAuley. Looking to the future of Mercy in far north Queensland the Sisters have established this Board and look to many people to continue involvement in this endeavour.
---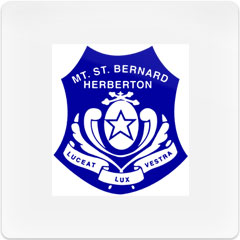 Mount St Bernard College
The Sisters of Mercy established Mount St Bernard College in 1921 as a boarding college for both primary and secondary students. The main priority of the college was to meet the educational needs of students from remote areas of the Far North and North West of Queensland.
In 2006, the Sisters of Mercy gifted Mount St Bernard College to the Catholic Diocese of Cairns. MSB is now under the stewardship of the Cairns Diocese's Catholic Education Services and the Mercy charisms of service, faith, hospitality and social justice continue to be nurtured and lived out by a dedicated and professional staff.
---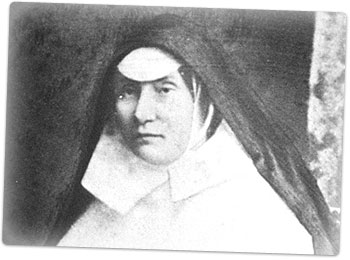 North Sydney Foundation
Congregation of Sisters of Mercy, North Sydney, founded in 1865 from Liverpool, England by M Ignatius McQuoin and three others
'What a favour then to be called to follow in His footsteps, even at a distance, as we do in the service of the poor, sick and ignorant: as we do in our duties as Sisters of Mercy.'
(M Ignatius McQuoin, North Sydney 1884)
Founding Story
The Sisters of Mercy, North Sydney Australia were founded by Mother Ignatius McQuoin in 1865. Mother Ignatius (Elizabeth) was born in London in 1819 and entered the Sisters of Mercy, Liverpool in 1848.
Originally, Mother Mary Ignatius and her two companions, a professed Sister and a delicate Novice were to go to Bathurst New South Wales, but whilst they were on their voyage to Australia, Bathurst was made a separate diocese and the Sisters of Mercy from Charleville were invited to minister there. Upon Mother Ignatius' arrival, she was invited by Bishop Bede Polding to make a foundation in his Sydney diocese. The Sisters were housed for some weeks in a small cottage until suitable accommodation was found. After a short period, when the situation proved to be extremely difficult, Mother Ignatius' companions decided to leave and she was left on her own. However, assistance and support came from Mother M Vincent Whitty of Brisbane, and gradually, with much perseverance, the community increased.
St Patrick's Church Hill was where the Sisters settled and began teaching and administering a Home for young women in need of care and employment. In 1874 at the request of Archdeacon Rigney, some of the Sisters went to serve in the parish of Parramatta. For fourteen years the Sisters lived and taught in sub-standard conditions. The Sisters were eventually replaced by the Sisters of Mercy from Callan, Kilkenny in 1888.
By 1875 the Sisters from Church Hill had crossed the Sydney Harbour by ferry to its northern side and Mother Ignatius established a boarding school for girls. Eventually the convent and college were named Monte Sant' Angelo and the convent became the Mother House and Novitiate for this group of Mercy Sisters.
Many other convents were established in various suburbs of Sydney in the ensuing years, the Sisters teaching in primary and secondary schools on Sydney's north shore, inner city and some southern and eastern suburbs. As the population spread the sisters followed. In 1897 an orphanage on the outskirts of the city of Waitara was established. A hospital was founded in 1906 at Crow's Nest near North Sydney and in 1907 at Brooklyn on the Hawkesbury River, the sisters opened a Home where they cared for young children and adolescents. St Patrick's Commercial College was opened in 1928.
The North Sydney Congregation continued to maintain wide ranging ministries based on the solid foundations laid by Mother Ignatius.
Key Ministries
The Mercy Foundation
The Mercy Foundation was established in the spirit of Catherine McAuley, who responded to the needs of her times in a practical and generous way. It was launched on 24th September 1990.
The goal of the Foundation has always been to focus on issues that impact on the most disadvantaged people in our communities. The main aim of the Foundation is to change the structures that contribute to social inequity rather than responses that don't challenge the systems that sustain disadvantage.
It is based in Sydney, but since its inception the Foundation has undertaken significant work with a range of organisations throughout Australia. It has been an advocate for many groups of people and has provided financial support for the implementation of projects covering a wide range of social justice initiatives.
---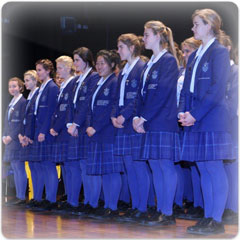 Monte Sant' Angelo Mercy College
Mother Ignatius McQuoin, foundress of the Sisters of Mercy, North Sydney, arrived in Sydney from Liverpool, England on 15 November 1865. She quickly established a school at St Patricks, Church Hill and began carrying on the work of Mercy.
In 1873 Mother Ignatius moved some sisters to a cottage she rented on the corner of West and Carlow Streets – the first site of the College. On 1 April 1879 the College moved to its present site, to the house called 'Masalou' owned by Francis Lord and bought on behalf of the sisters by George Whiting. The name was changed to Monte Sant' Angelo. Mother Ignatius guided the College until her death in 1893. The main purpose of the College has not changed from that day to this: 'to develop those qualities of mind and heart which would enable them to take their part in the world as truly Christian women'.
---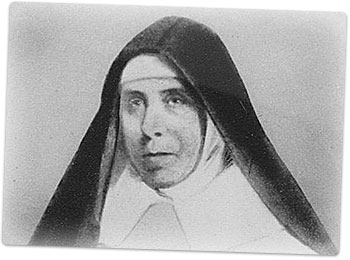 Grafton Foundation
Congregation of Sisters of Mercy, Grafton, founded in 1884 from Bermondsey, England by M Stanislaus Simson and eight others.
Grafton was very different from London! At night the only noises were cows, dogs and frogs.
(M Stanislaus Simson)
Founding Story
The Grafton Congregation of the Sisters of Mercy was established on 24th January, 1884, when nine women arrived, from the Mother House in Bermondsey, England. Three cultures were represented in this group: English, Irish and Scot. The sisters moved into the present convent in 1884. This building has functioned as the Mother House of the Grafton congregation.
In February 1884 the local primary school became the sisters' responsibility. A secondary school, which included a music academy, was also established. St Mary's College opened as a boarding and day school in 1929. The Sisters soon extended their role in education throughout the Clarence Valley and in later years on the Richmond, the Nambucca, the Macleay, the Kyogle shire, the Coffs Harbour region and also at Sydney in Stanmore.
Other places where the sisters ministered were Papua New Guinea, Zimbabwe, Nhulunbuy, Vietnam, Pakistan, Kenya, Pakistan Balgo and at Baggot Street in Dublin.
Key Ministries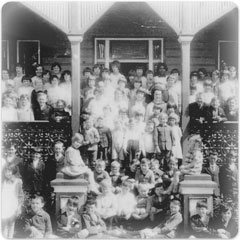 Cowper Orphanage
'In 1914 the Diocesan orphanage was established at Cowper by the Right Rev John Carroll. It was placed under the loving care of the Sisters of Mercy.' (P.J.Carey, History of the Diocese 1887-1937) This ministry, to hundreds of children over the years, continued at Cowper until 1972. Then homes were built in Grafton, where the ministry of the congregation has continued to the present day.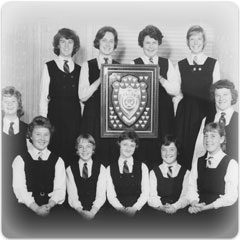 The Arts
The Sisters of Mercy, Grafton have been influential throughout the region in the Arts, especially Music and Drama. The convent was considered the cultural centre for the area. In their first ten years, the sisters entertained three Governor's General. These visitors were proudly escorted to the convent by the local dignitaries. The St Patrick's Day and annual school concerts provided entertainment for all.
Featured in our archives are a number of State medals for choirs, three A.M.E.B. Shields, photos of outstanding students and an O.A.M. award for contribution to the arts.
---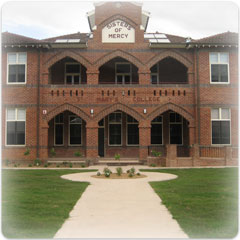 St Mary's College
When the sisters arrived in Grafton in 1884, the education ministry commenced, at both primary and secondary level. In 1929 a new building, comprising classrooms and boarding accommodation was completed and named St Mary's College. The College established a proud tradition and many of our ex-students keep in touch or drop in for a visit. St Mary's closed in 1989. A new school, Catherine McAuley Catholic College has been established on a new site.
---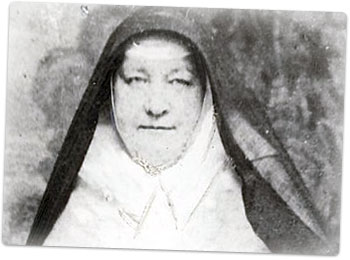 Adelaide Foundation
Congregation of Sisters of Mercy, Adelaide, founded in 1880 from Buenos Aires, Argentina by M Evangelista Fitzpatrick and eleven others.
'Off we set in 1856, full of hopes and fears but trusting in Providence.'
(M Evangelista Fitzpatrick)
Founding Story
The Adelaide Congregation was founded in 1880 when on the 3rd May, twenty-four sisters expelled from Argentina arrived in Adelaide via Ireland at the invitation of Bishop Reynolds. Their leader was Mother Evangelista Fitzpatrick. Twelve went to Mt Gambier with Mother Baptist MacDonnell and later six of the total group returned to Buenos Aires in 1890. We are not only indebted to them for our foundation but also later for the legacy of Sister Cecilia Cunningham's parents, which bequeathed us our Angas Street Chapel at St Aloysius College. It is good to see the connection maintained as now bi-annually students from St Aloysius College visit Buenos Aires and sponsor projects in the poorer barrios there.
Key Ministries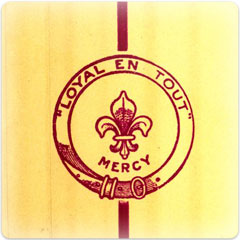 The Early Years
Our earlier sisters concentrated on the education of girls, visitation and having a hostel, 'The House of Mercy' for unemployed girls giving them the necessary skills to obtain employment. Later they cared for orphans at Goodwood and then in smaller house groups. St Aloysius College and then Mercedes College took boarders until the mid-70's.
---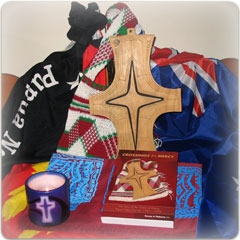 Papua New Guinea
Sr. Elizabeth Miller was one of the first sisters of the Union to go to Paua New Guinea in 1956. Consequently, a number of sisters have been involved in Papua New Guinea and Sr. Tess Flaherty's book Crossings in Mercy is an invaluable record of the Sisters of Mercy history there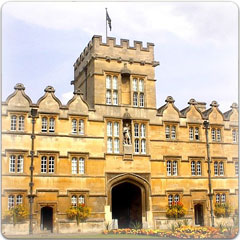 Higher Education
Our leaders encouraged higher education and even before the Vatican Council we had sisters studying at Oxford, Lumen Vitae, London and later in America. The Vatican Council, as Pope John XXIII hoped for, did open doors and windows for our sisters. Education was vital to this.
---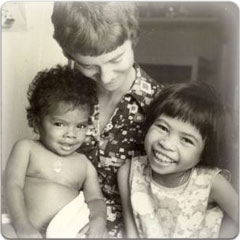 Responding to the Needs of Our Time
The Sisters of Mercy Adelaide have worked in, and in many cases, continue to work: in parishes; in the Rite of Christian Initiation for Adults; in prayer groups; in marriage tribunals; with Indigenous people; in Vietnamese orphanages; with refugees; in campaigning against landmines; for women in danger; with the homeless; with single mothers; with women in prisons; with people in remand centres; in day centres for men; and with people with addictions. Additionally, the Sisters are involved in joint projects with other Mercy Sisters in Pakistan, Mercy Refugee Service, Mercy Works, and Mercy Youth Justice on international issues.
Our leaders encouraged these responses to the needs of the times and as a group we felt part of these works.
---